Alfred-Washburn Center
The Alfred-Washburn Center is non-profit that helps the less fortunate members of our society. I have been their volunteer web developer for the past 5 years. Originally the site was a custom WordPress theme, but for ease of use and stability it was rewritten with a custom CMS.
The CMS is written in Python using the Django framework. Bootstrap was used for the CMS control panel. The site itself was co-designed with Travis White and is a responsive design.
CMS Control Panel Screenshots
Page Content Editing
Slideshow Management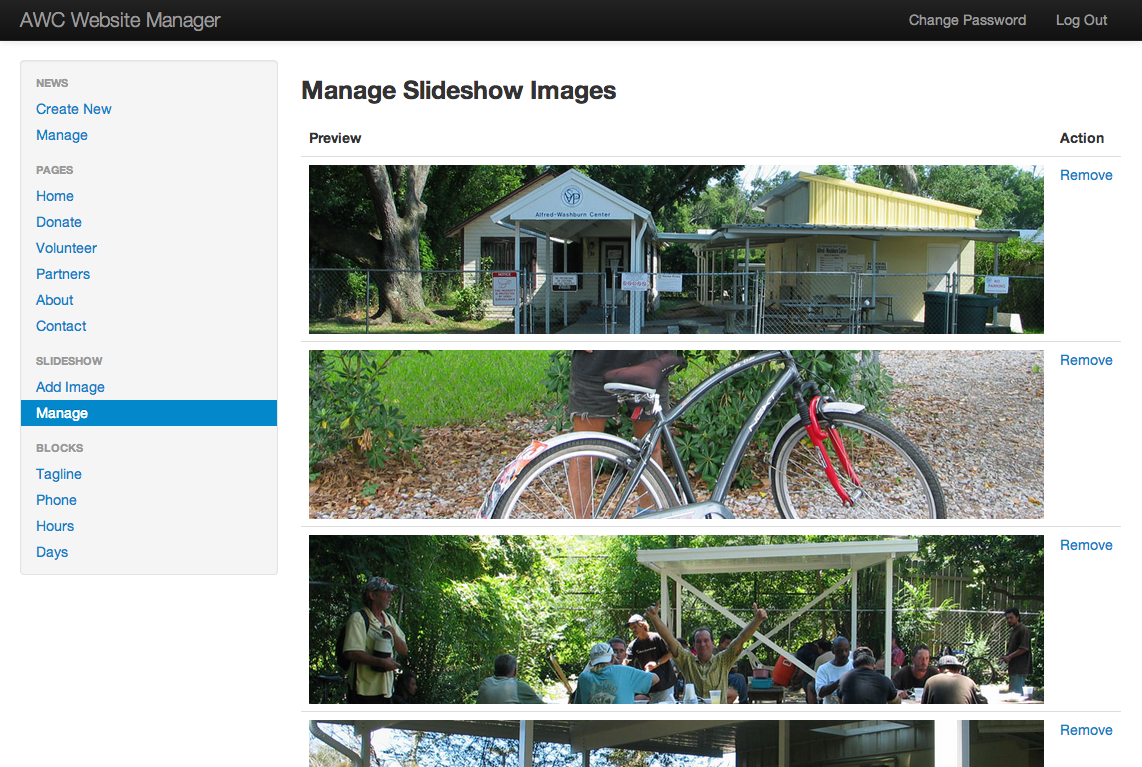 Site Screenshots
Desktop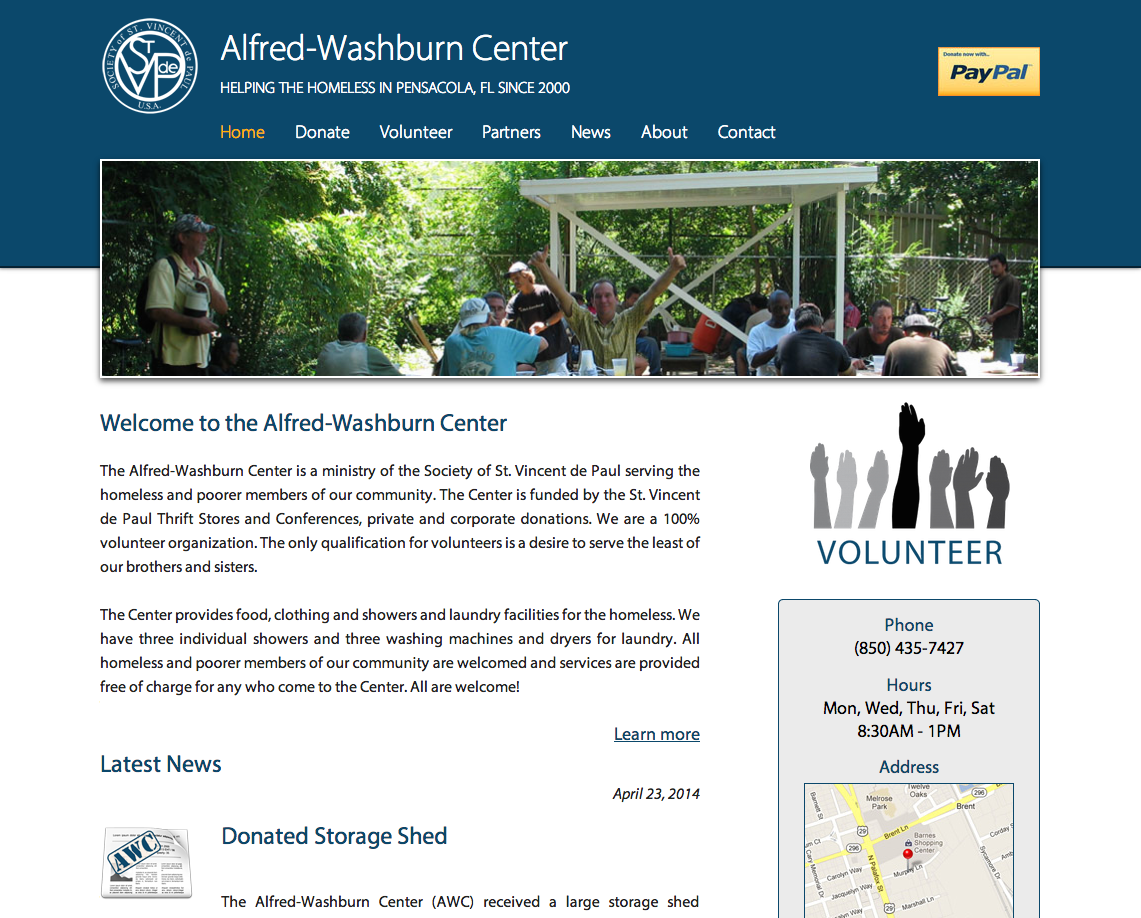 Tablet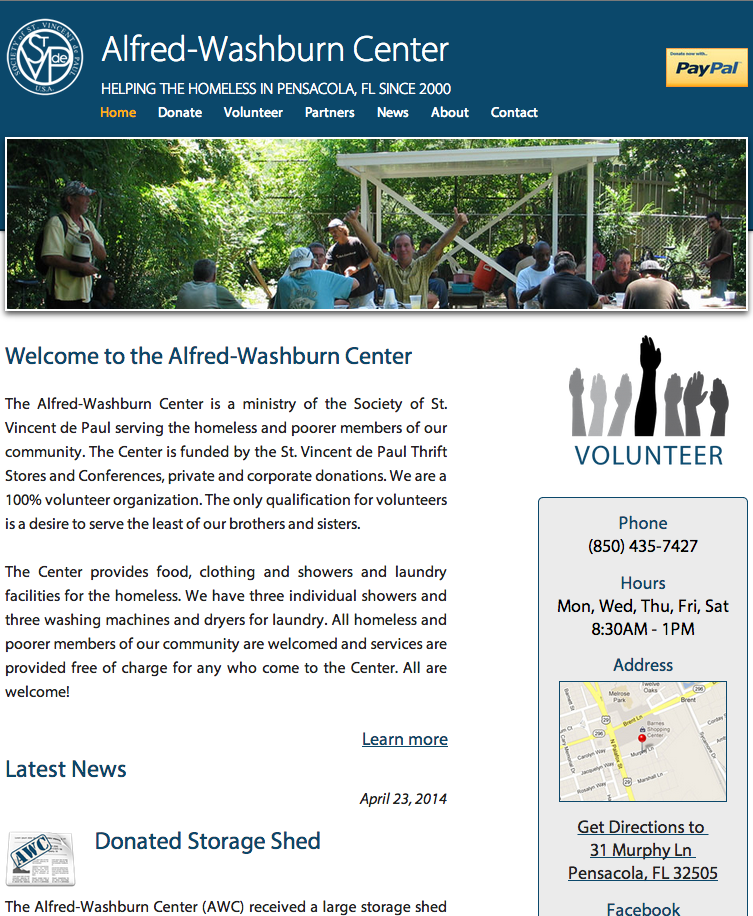 Phone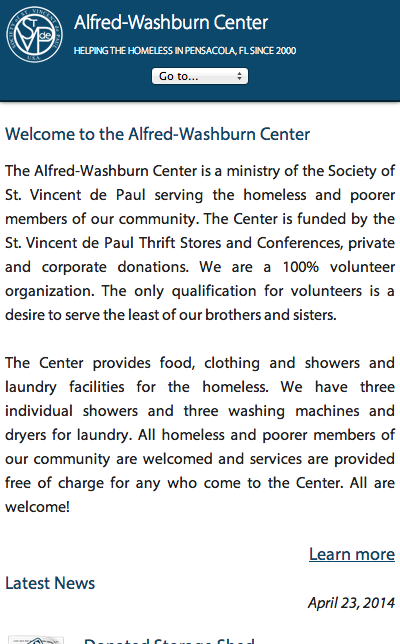 Live Site
If you wish to visit the site it can be found at alfredwashburn.org.